We have needed (desperately) a new sofa and chair for some time. The ones we had were 7-15 years old (handed down in practically new condition from in-laws). Well, with three kids and a slightly-lazy-about-food-in-the-living-room mom, they got bad fast. Plus, our living room is a weird shape, and a full-sized sofa is just too big for the room. So we donated the sofa, moved the chair into the Princess' room until I can recover it for her, and went to World Market. Do you have them around you? I love that place. They had a 25% off coupon for furniture, so I was able to get a $700 sleeper loveseat for $450 (it was already $100 off). We figured a full-size sleeper was a good option since we've run out of bedrooms for guests!
We also bought this chair:
We'd like to get a small chair to add a bit more seating, since the chaise and the sofa are all for the main seating. We're also thinking of ditching the coffee table and getting some padded ottomans for add'l seating when needed. Any thoughts on this? I really love a touch of leather in a living room.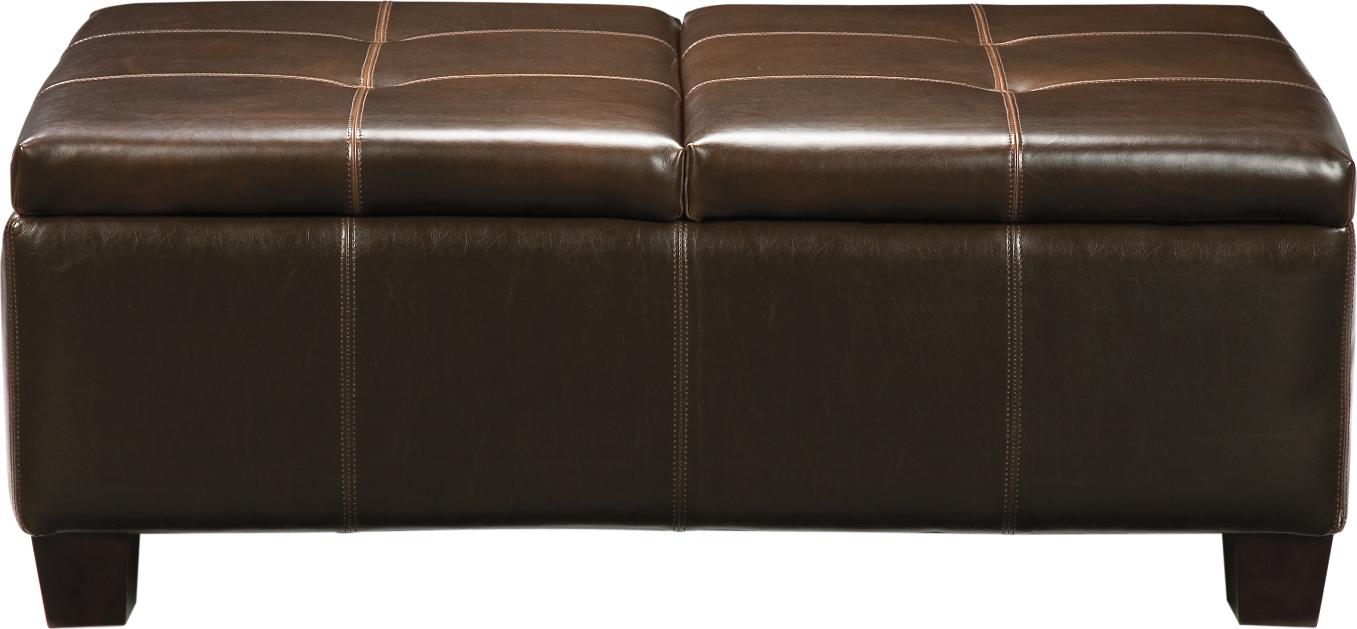 I'm excited, we were able to take it all home in my in-laws Jeep and avoid the whole $200 delivery thing and get it set up immediately. Love!